Recently, Ancestry.com released a new record set of high school annuals! For some of us lucky ones, it gives us a tiny glimpse into the life of a beloved family member. I was able to find my grandfather, Arthur Allen Riebe. He was a 1934 graduate of Central High School in Providence, Rhode Island.

According to the yearbook, Central High School was a new school, founded in 1933 and was formed by combining two schools. Grandpa's class was the first graduating class, consisting of 345 students! It was considered the largest school in all of New England!
Grandpa was the second child born to Bertram Arthur Riebe and Annie Cole Kingsley, on 3 September 1915. His father was a stenographer and while times were tight during the Great Depression, his father had steady work and he grew up at 116 Nelson Street.

After high school, Grandpa enlisted with his best friend Art Knott in to the United States Marines. This must have been quite an adventure these two young lads! Supposedly the two friends decided they couldn't have the same nickname and my grandfather drew the short straw and became known as "Al".
After boot camp at Paris Island, my grandpa spent time in Quantico, VA and Baltimore, MD. In Baltimore, he and Art met two lovely young sisters from Crescent City, Florida who were working in an optometry shop. Babe and Sis were living in Baltimore with their mother and their aunt, surviving the Great Depression.
After a very short courtship, they drove to Crescent City, Florida for a double wedding on 3 July 1938! My grandfather said it was in his Model T Ford. Grandpa was 22 and Grandma was 21. They were married for 61 years. (I later learned they were not fabulously and happily married for 61 years!)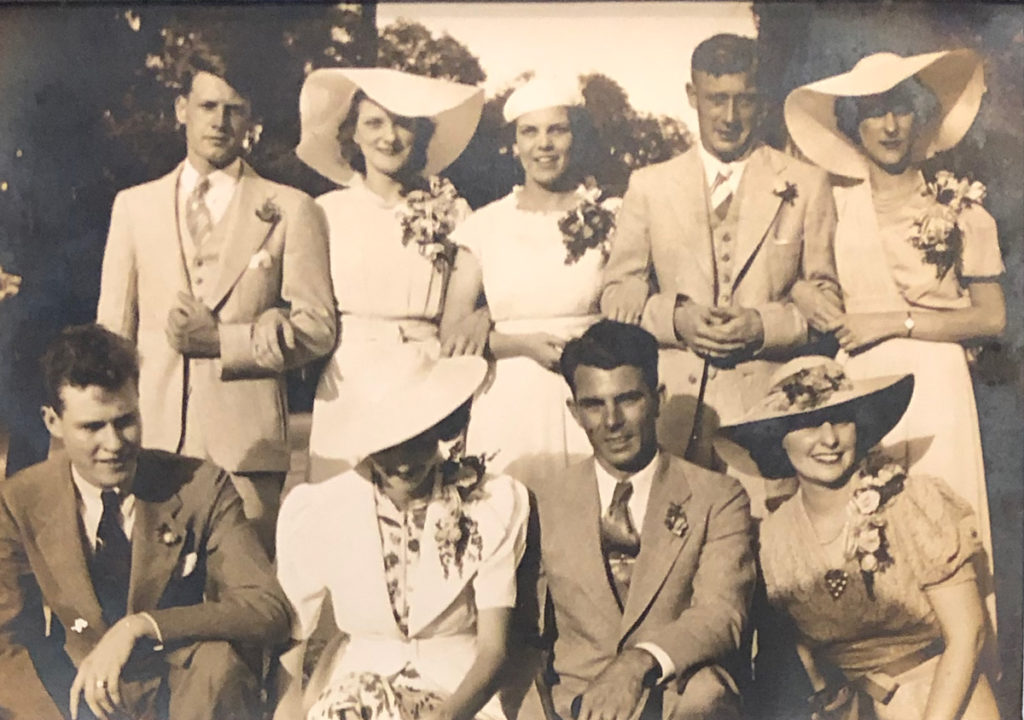 Grandpa transferred from the Marines to the Army Air Corp which later became the Air Force. He spent his entire career in the military, retiring as a Major.