In 1873, Owen Grimsley purchases the John Olivires tract of land for the sum of $1000. It fronts Crescent Lake, which accounts for 640 acres of the total 800 acres Owen owned between Putnam and St. Johns Counties. He planted a large orange grove on this tract of land which is now in modern day Flagler County, just west of St. John's Park, and known as Grimsley's Cove.
Owen first appears in written record in 1847 when the Wilmington Journal (North Carolina) posts a list of those who have mail at the post office. He is listed again, a year later, with mail at the post office. The 1850 census tells us Owen is 34 and living with Tolitha (25) and Virginia (1). He was a shoemaker. Owen appears in another newspaper called the Spirit of the Age in 1850, as a newly elected officer of the Sons of Temperance. The Spirit of the Age was a newspaper dedicated to the Temperance movement in North Carolina. In 1852, the Fayetteville Observer (North Carolina) reported that Owen had returned on the steamship Southerner. The SS Southerner had a regular route between New York City and Charleston, South Carolina.
Between 1855 and 1857, Owen and Tolitha pick up and move to Putnam County, Florida with their four very young daughters. There are no advertisements to settle Putnam County in the Wilmington, North Carolina newspapers and middle Florida was quite lawless during this time. Putnam County would not have been temperance friendly during the 1850s.
Owen is next seen enlisting into Stephen's 1st Florida Mounted Volunteers in 1857 as a private for the Third Seminole War. He loses two horses but returns uninjured to his family in 1858. In 1860, he's added another daughter to his family, and they are living Palatka, where he later enlists in Company B, 2nd Battalion, Florida Infantry in 1862 as a shoemaker. He is 46 years old with a wife, five daughters and a newborn son. Owen is given a disability discharge in 1863 for chronic rheumatism.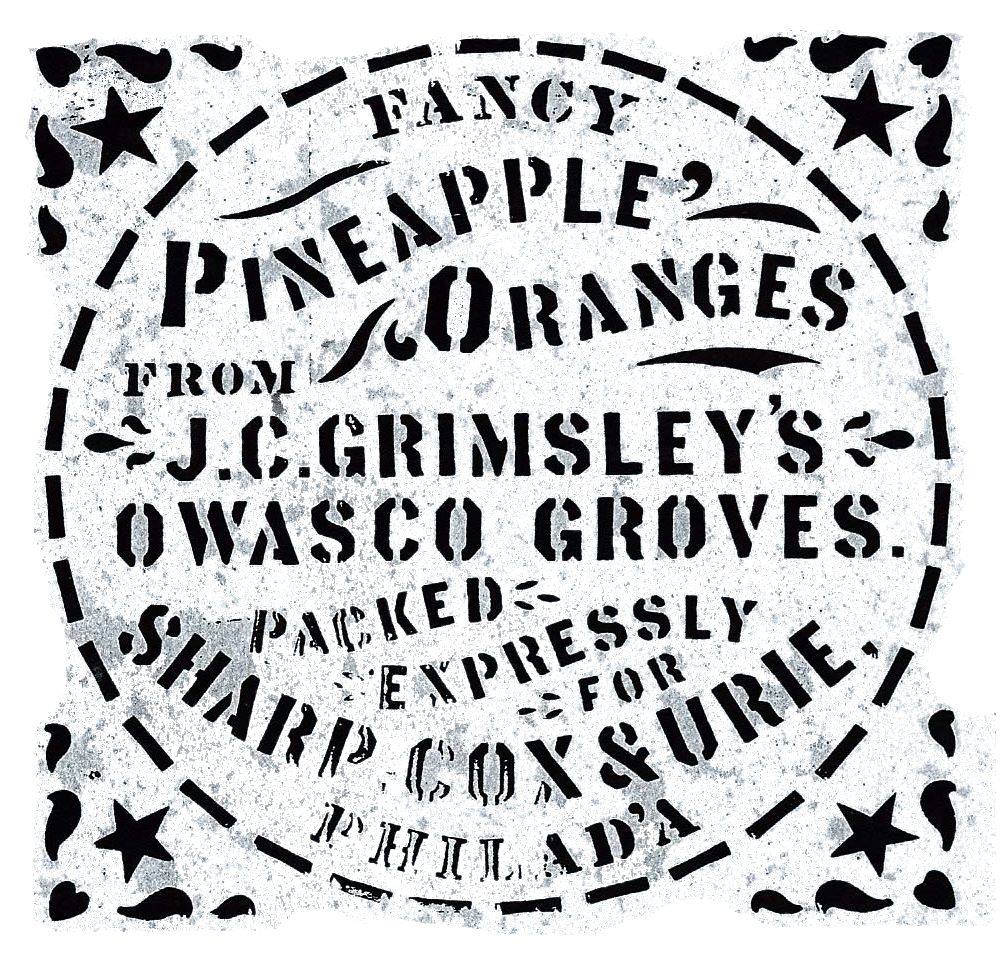 The remainder of the 1860 and 70s are prosperous for Owen as he starts buying land and building his orange groves throughout the two counties. They named the groves Owasco and shipped a variety of oranges and tangerines to Jacksonville via the St. John's River. In the 1870s, he sees three of his daughters married off and dies in St. John's Park, just before the 1880 census is enumerated.
In Owen's legacy, his son Julius and son-in-law Edward Harper continue growing by adding more property. The Great Freeze of 1894-1895 wiped out the majority of groves in the St. John's River valley but Grimsley's Cove seemed to take on less damage and they are able to recoup the other losses. Edward has moved on from farming but maintains an interest in the groves. Julius rebuilds and adds in peach groves and Irish potatoes.